Activate your own Whitelabel NFT Hub
Engage your community in your own branded NFT experience, including:
Mint your own NFTs quickly using Templates
Showcase your collection
Distribute NFTs through giveaways and bundles
Fully functional NFT marketplace with easy customer onboarding
Social networking tied to the NFTs for audience engagement
View the Documentation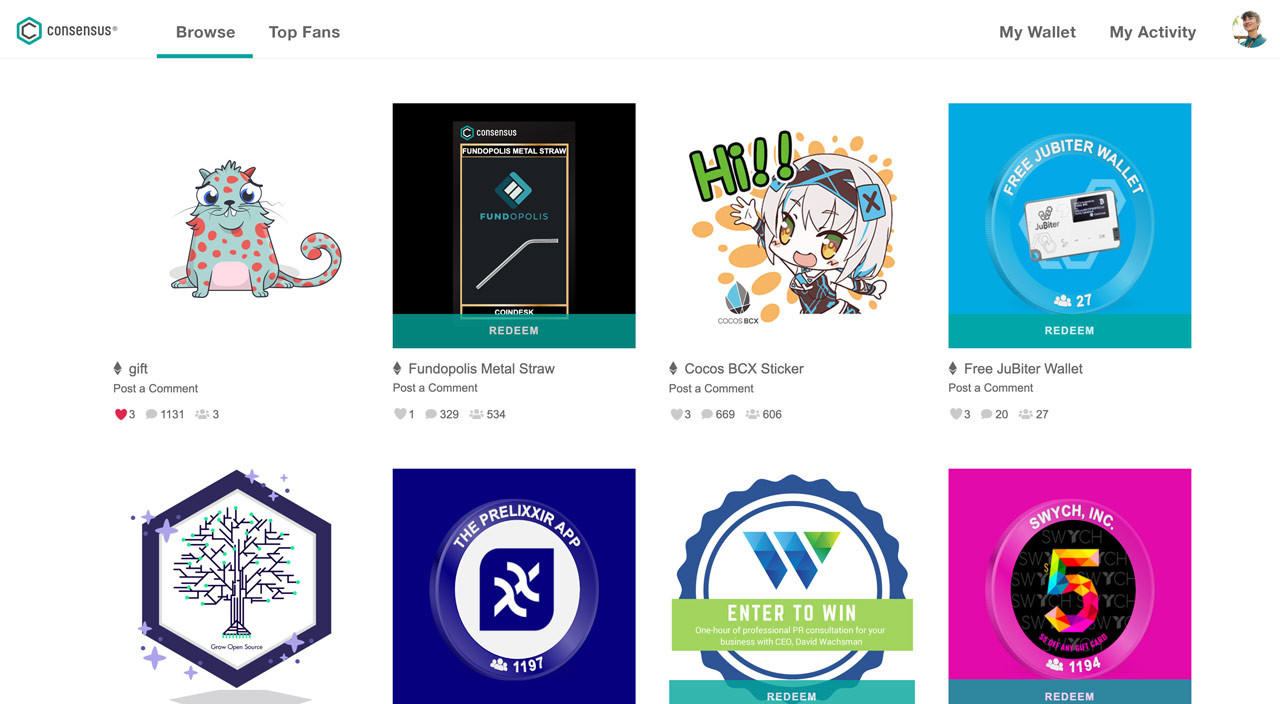 Widget Library
Embed actionable NFT.Kred widgets into your sites and applications, including a user's:
Collection
Marketplace
Newsfeed
Most Circulated NFTs Leaderboard
View the Documentation
Kred NFTs are both Dual-Protocol and Dual-Ledger
Kred NFTs are a new class of digital asset, based on the ERC721 protocol and supported by both the Ethereum and Matic Networks.
Their value is a function of:
Social value - Comments, Likes and Connections
Media value - NFT name and front and back media
Redeemable value - attach real-world or digital assets to your NFTs.
Developers using the NFT.Kred API can choose to record their transactions on the Ethereum mainnet, Matic network, or any Ethereum-compatible blockchain, including private blockchains.


Kred Domain Tokens
Kred Domain Tokens are an ERC721 compliant Ethereum token that acts as a key to unlock DNS and ENS management of the associated domain name, from ENS Domains and NFT.Kred. They are tradable, and automaticalley synched from ENS to DNS
A SocialOS API
The NFT.Kred Developer API is part of the institutional SocialOS platform for developing deep social applications - See the SocialOS Docs
Activate your own Whitelabel NFT Hub
Engage you community in your own branded NFT experience:
Create and Showcase your NFTs
Engage fans with giveaways and bundles
Monetize Content
API access for your own applications
View the Documentation