Get Started with NFT.Kred
If you're new to NFT.Kred, the first step is to register with NFT.Kred application. Once you registered, you will be able to use the application to design, create and distribute your NFTs, use them in your marketing campaigns, trade and share NFTs, and return all the data collected to your own application. Start your journey by creating an account with us at NFT.Kred now and learn more about NFT.Kred application.
Design, edit and Mint your NFTs on Polygon
Allocate batches of NFTs in form of Bundles
Create your own customized marketplaces and sell your NFTs
Add tags against an NFTs, to help others to find mutual interests
Send, request, and trade NFTs with anyone, anywhere
Get Started with NFT.Kred
Create Your Own Marketplace
Build your own Apps with Ethereum and platform expertise to take you where you want to go. NFT.Kred application is a ready-to-use online marketplace solution for every business Industry. Make the best use of the predefined features and go live quickly and start your marketplace with our advanced NFT.Kred application. Join us and learn more about NFT.Kred application.
Customizable NFTs Marketplaces
White labeling your NFTs marketplace
ERC-721 Standard Smart Contracts
Multiple Wallets support
Royalty on Secondary sales
View the Documentation
Integrate our NFT.Kred platform into your applications
Build and launch your Marketplace within no time. NFT.Kred is a ready-to-use Online Marketplace defined for every business Industry. The Python SDK provides an easy way to programmatically interact with your application and help you to design, create and distribute NFTs using predefined methods. Following API calls are supported by the python library.
Design and Create NFTs
Create Bundles
Perform Social Actions
Sharing NFTs
Buying and Selling NFTs
Marketing
Reporting
View the Documentation
Activate your own Whitelabel NFT Platform
Build your own Whitelabel NFT platform and engage your community in your own branded NFTs experience rather than minting NFTs into the existing systems. NFT.Kred is one such application where you can set up your own Whitelabel NFT Hub and offers users the ability to have their customized marketplaces with your branding.
Mint your own NFTs quickly using Templates
Give your users their customized marketplace
Showcase your collection
Distribute NFTs through giveaways and bundles
Fully functional NFTs marketplace with easy customer onboarding
Social networking tied to the NFTs for audience engagement
View the Documentation
Create NFTs with Templates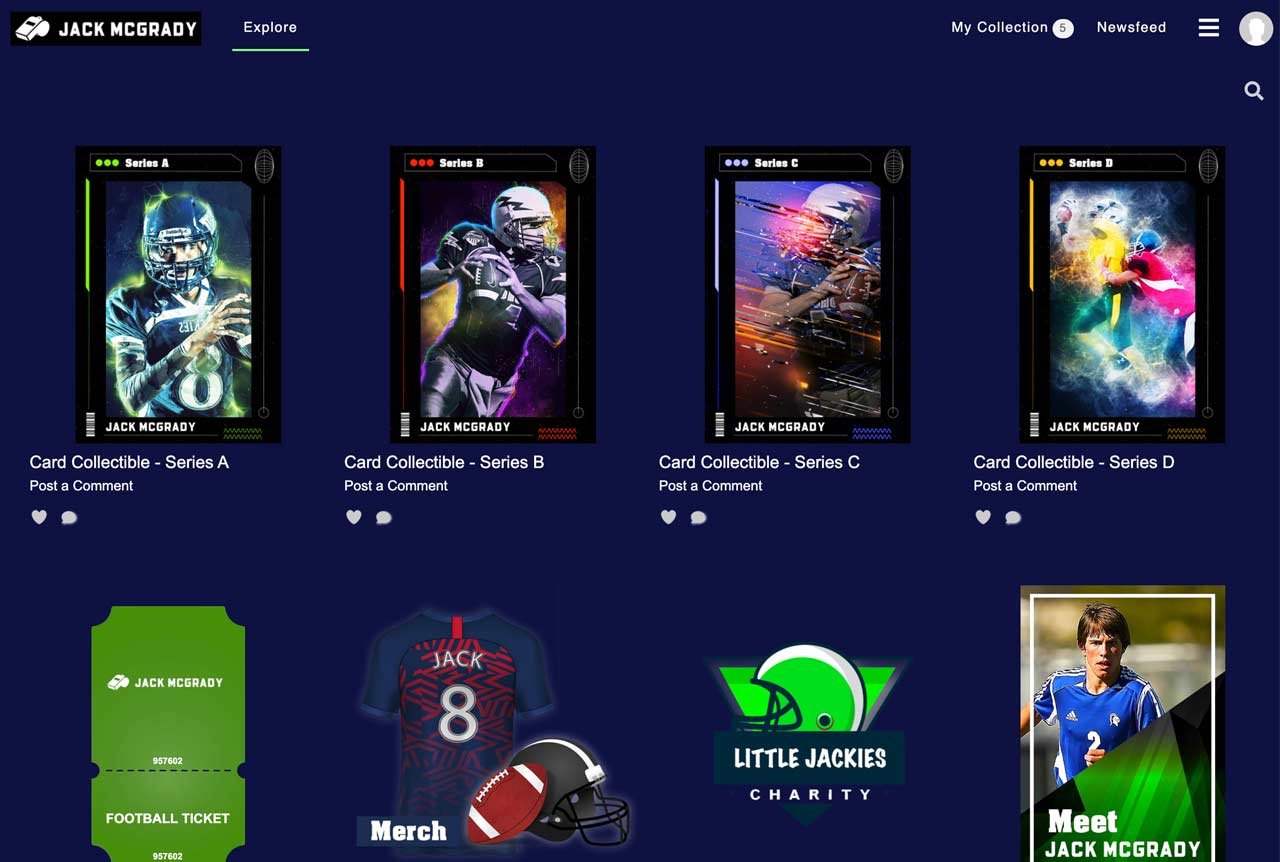 Rapidly developed for your specific use case, allowing users to choose from a pool of existing Templates, that can be applied on top of the core NFTs.
Mint NFTs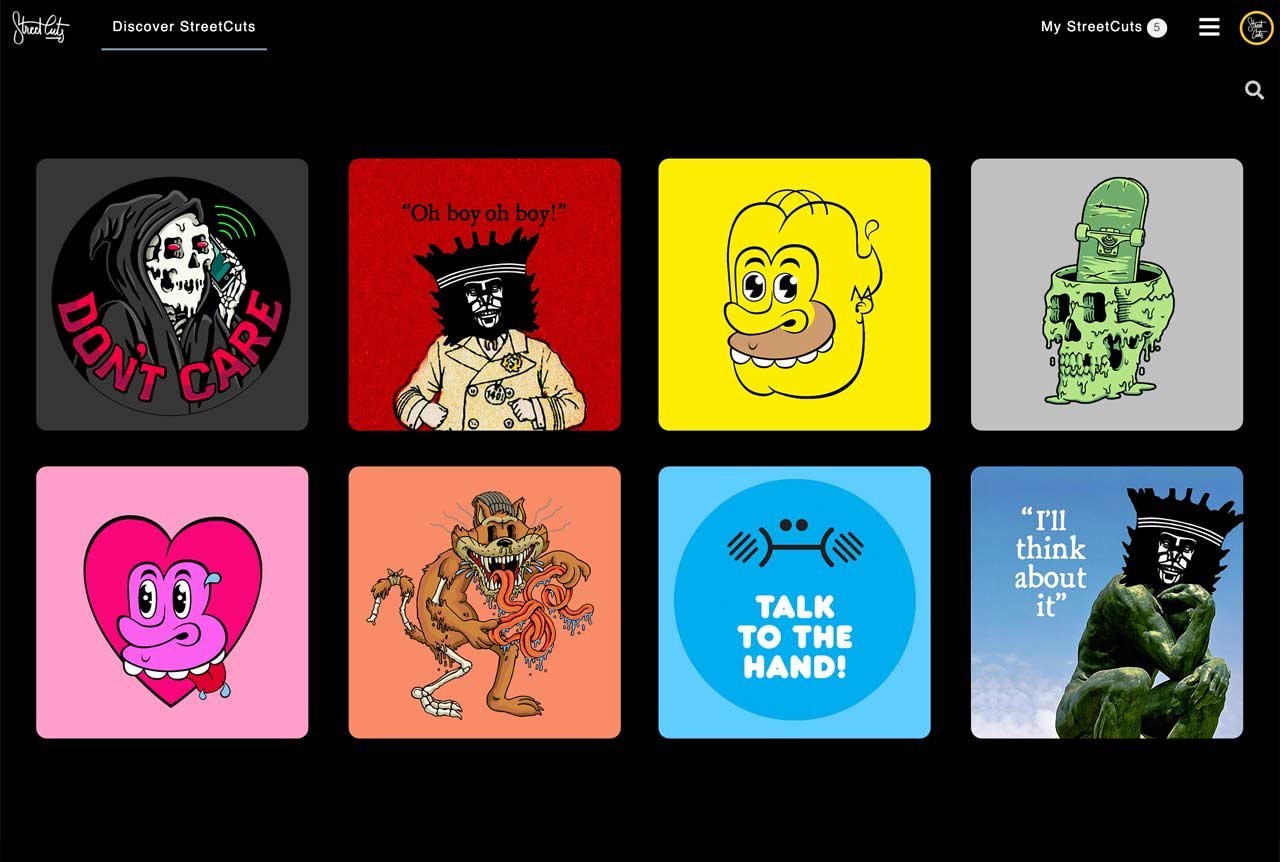 At scale in your NFTs Hub or your own app. Mint and embed digitized content on an NFTs token, such as art, text, videos, photos, songs or lines of code.
Distribute NFTs
Share in the way that works for your users. Share NFTs to your clients or mass audiences, create unique experiences for consumers and much more
Kred NFTs are both Dual-Protocol and Dual-Ledger
Kred NFTs are a new class of digital asset, based on the ERC721 protocol and supported by both the Ethereum and Matic Networks.
Their value is a function of:
Social value - Comments, Likes and Connections
Media value - NFT name and front and back media
Redeemable value - attach real-world or digital assets to your NFTs.
Developers using the NFT.Kred API can choose to record their transactions on the Ethereum mainnet, Matic network, or any Ethereum-compatible blockchain, including private blockchains.